And he will make the face of heaven so fine
That all the world will be in love with night
And pay no worship to the garish sun." - Romeo and Juliet
"Take him and cut him out in little stars,
Current Mood:

contemplative

those where the days when innocense prevented understanding lyrics and music was all that mattered. At least to this 12 year old.

I'm getting tickets!!!
I remember having posters everywhere, nights over at Lisa's singing our hearts out and dancing till our feet hurt.
After sending my dear papa off to the airport to do his duty free shopping we headed to the Barry residents which was quickly followed by the ripping of presents kisses hugs. Sonja bless her, got us tickets to Phantom of the Opera...on norm's birthday which just happens to be in May. Opening night too no complaints ! i can't wait as long as i don't loose the tickets...
Norman in all his efforts in tricking me into guessing my present got me a digital camera. Green! snappy snappy click click that will inspire the next few posts too!
All this was followed by preperation for our christmas party. I wore the apron and norman cooked. I looked pretty, and ate candy :)
Anime Christmas Tree at the Barrys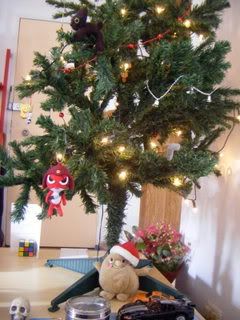 The chef hard at work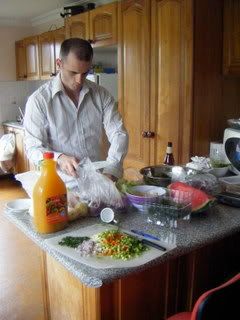 At clovelly we didn't manage to get a tree so... we put all the decorations on the ceiling! like?
ah christmas...i hope i everyone had a special one with friends and family they love :)
and i'm going to start livejournaling again!

A day after papa's birthday how i know this...melanie just reminded me it was papa's birthday!

I'm a terrible daughter! i forgot mama's then i forget papa's i think this proves i'm very very busy.

I need a break. its good this job is only part time and not full time cos it is killing me and any passion for making pretty pictures. i'm thinking of going into painting shoes and selling them at markets here for $25 ..what do you think?

no one else has done it here well not that i know off anyway

...little baby sophia is gorgeous i can't wait to get married..ahh bliss
My bible study leader and his wife just had a little baby girl on the 26th of november

my first attempt :


had to do a video for class using existing stuff so thought i'll make a Heroes fan video...
its almost time! we're going soon!